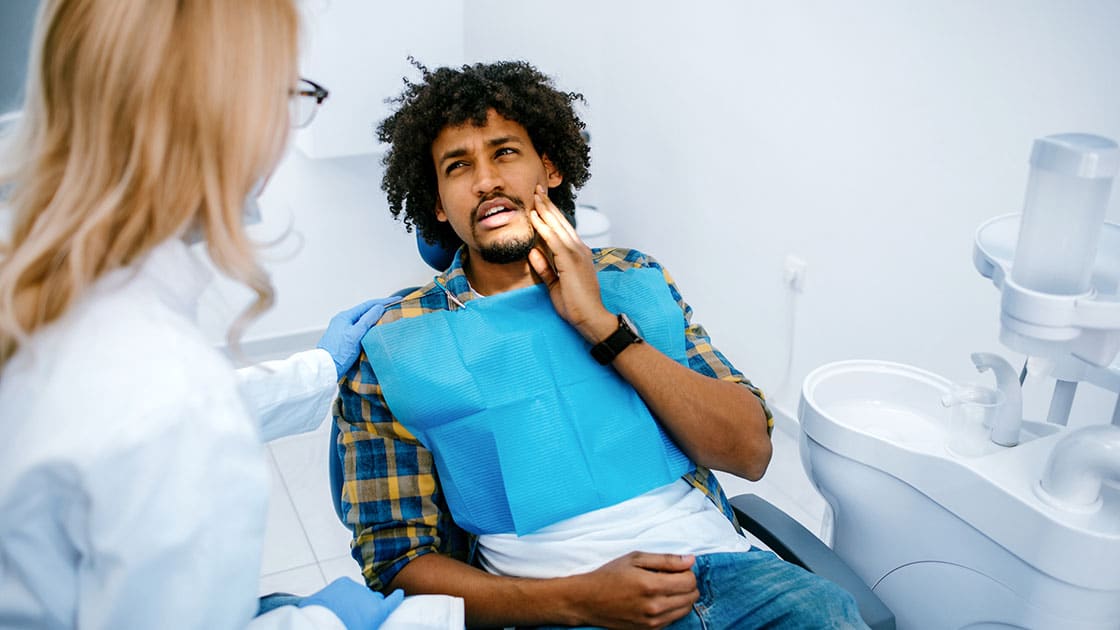 Heart of Texas Endodontics offers multiple sedation options in Temple, TX. Call 254-778-4400 to learn more and schedule an appointment.
What Is Emergency Dentistry?
Dental problems sometimes cause enough discomfort that they need immediate treatment. When a dental emergency strikes, finding an office that can give you an appointment in a brief time frame can be challenging. At Heart of Texas Endodontics, we make every effort to see emergency patients immediately.
Procedures Offered
Root Canal - When a tooth needs a root canal, the pain can be severe and interfere with chewing, talking, and sleeping. Getting a prompt root canal relieves your pain and can preserve your natural tooth from extraction.
Pulpotomy - Sometimes children need emergency dental work as well. Heart of Texas Endodontics provides pulpotomy services for young children. The procedure involves cleaning out infected pulp and resealing the tooth.
Cracked Teeth - A cracked tooth can also be painful, especially when chewing. Frequently, patients cannot wait for a regularly scheduled appointment.
Knocked-Out Teeth -  It would be best if you addressed knocked-out or avulsed teeth on an emergency basis. The quicker the endodontist reseats the tooth in the socket, the better chance that it will bond with the bone once more.
Dislodged Teeth - Similar to avulsed teeth, dislodged teeth need prompt attention to increase their chances of returning to their original positions.
Why Choose Heart of Texas Endodontics?
We are a full-service endodontic practice providing a warm, comfortable environment with state-of-the-art equipment and materials. We pride ourselves on our emergency dentistry services. We will book you as soon as possible.

Frequently Asked Questions About Sedation Dentistry

What constitutes a dental emergency?

Any time you have sustained a dental injury or when your pain is so severe that you cannot wait for a regularly scheduled appointment, you should call us for an emergency opening.

How can I remove something that is stuck between my teeth?
This problem may seem small, but it can cause pain and infection. Use toothpicks or floss to retrieve the item. Rinsing with salt water first may help to dislodge it.

What should I do if my child has a toothache?
Many children have a low pain tolerance and will suffer if they have an infection inside their teeth. Before your emergency appointment, try warm salt water mouth rinses and over-the-counter pain medication. A warm, moist compress applied to the cheek may also help.

Call Heart of Texas Endodontics
Dental pain can sometimes escalate to the point where it interrupts your work, sleep, and overall quality of life. Our office makes emergency appointments, and we will be happy to help you overcome your pain as quickly as possible. If you can't wait for a regular visit, call us at 254-778-4400.