How Long Does a Root Canal Last?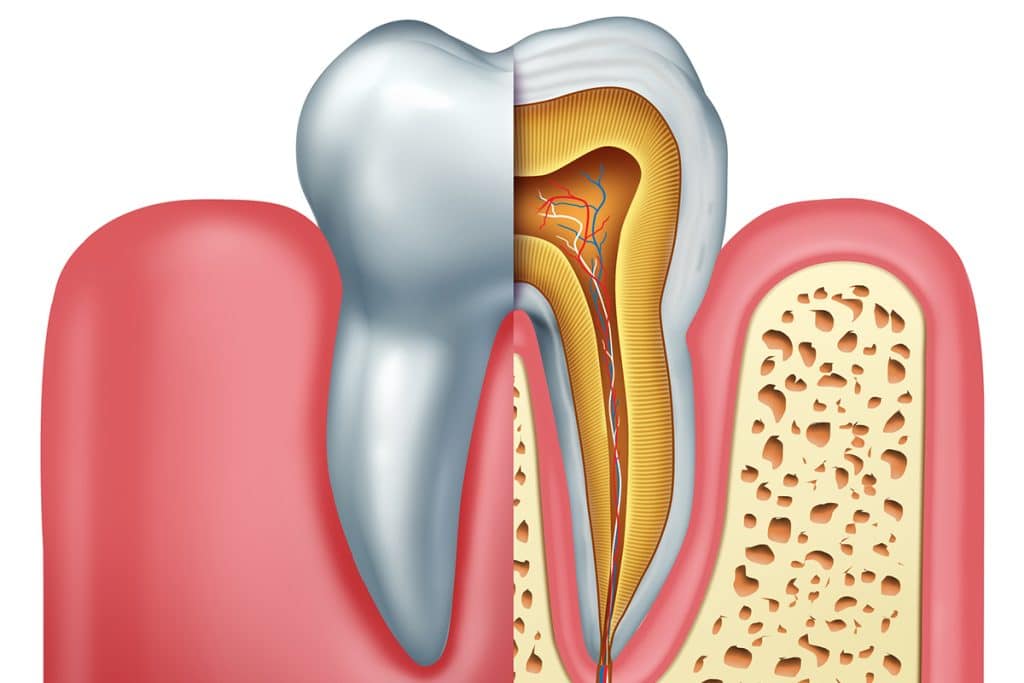 When a tooth has a severe infection or a damaged root, sometimes the best treatment procedure is a root canal. Despite their reputation, root canals are a safe and largely painless procedure thanks to modern dental practices and anesthesia. Do you need root canal treatment and are wondering how long it will last?
With proper care and good crown coverage on the tooth, a root canal treated tooth may last you a lifetime and you may not need additional treatment. Here are the top factors and other things to consider that will impact the effectiveness and longevity of your root canal treatment:
What factors affect the lifespan of a tooth after a root canal?
The goal of a root canal treatment is to excavate infected pulp, purulence, and other infectious substances in order to preserve as much of your original tooth as possible. As a result, there are several different factors to consider that can impact the overall effectiveness of your root canal treatment, including:
Compounding teeth and gum issues. Are your teeth chipped, broken, cracked, or otherwise damaged? Do you have gum issues a root canal can't treat? While a root canal can treat certain teeth problems, its effectiveness will be reduced if there are other oral health issues that go untreated.
How old you are. Just like the rest of the body, teeth can wear with time and must be used appropriately. Avoiding hard foods that require significant chewing is important to maintaining the structural integrity of a root canal-treated tooth.
Location. Front teeth that don't have to provide as much chewing and bite force are at much less of a risk of fracturing than back teeth. Root canals are a good way to save back teeth, including molars, but these teeth must be protected with a crown and avoiding tooth clenching or grinding (often requires the use of a nightguard) will help lengthen the life of these teeth.
Severity of infection. The earlier you catch a tooth infection, the easier it will be to treat. Furthermore, less severe infections that get treated usually result in a treatment that has a higher rate of healing compared to a tooth with a long-standing infection. Keep an eye out for the top signs that may indicate you need a root canal treatment.
How can I extend the lifespan of a tooth after a root canal?
Proper oral hygiene is the best way to extend the lifespan of your tooth after root canal treatment. Make sure you do the following to maximize the effectiveness of treatment:
Follow all instructions from your endodontist after a root canal
Brush at least twice daily
Floss at least once a day
Use mouthwash at least once a day
Consume a healthy and balanced diet
Reduce your consumption of sugary and acidic foods
Avoid tobacco, smoking, and similar carcinogenic substances
Do I need a dental crown after a root canal?
In order to save your tooth, most root canal treatments involve drilling through the top of your tooth to get at the infection inside. In some instances, your endodontist may recommend seeing a dentist for a dental crown after treatment, especially for teeth that have been greatly weakened from decay.
Just like a root canal, a dental crown typically lasts 10 to 15 years, though with proper oral care they can last much longer such as 20 or even 30 years. This dental cap is placed on the top, or the crown, of your tooth to cover up the exposed portions inside, which is why it is often paired with root canal treatments. Be sure to consult your endodontist if you need a dental crown as a follow up to your root canal treatment.
Get root canal treatment from Heart Of Texas Endodontics
Looking for an experienced endodontist in or near Temple, Texas? For professional root canals and other endodontic treatments, including root canal therapy, check out Heart of Texas Endodontics. With over 20 years of practice, our experienced team of endodontics have performed over 20,000 root canals. We use state-of-the-art technology combined with best sedation practices for effective and painless treatment to save our patient's natural teeth.
So if you want to schedule an appointment or learn more about our effective and long-lasting root canal treatment, make sure to contact us at Heart of Texas Endodontics.
Recent Posts
Contact Us
Heart of Texas Endodontics
2703 Trade Place
Temple, TX 76504
Monday | 8am - 5pm
Tuesday | 8am - 5pm
Wednesday | 8am - 5pm
Thursday | 8am - 5pm
Friday | By appointment
Sunday | Closed
Saturday | Closed