Can A Cracked Tooth Heal On Its Own?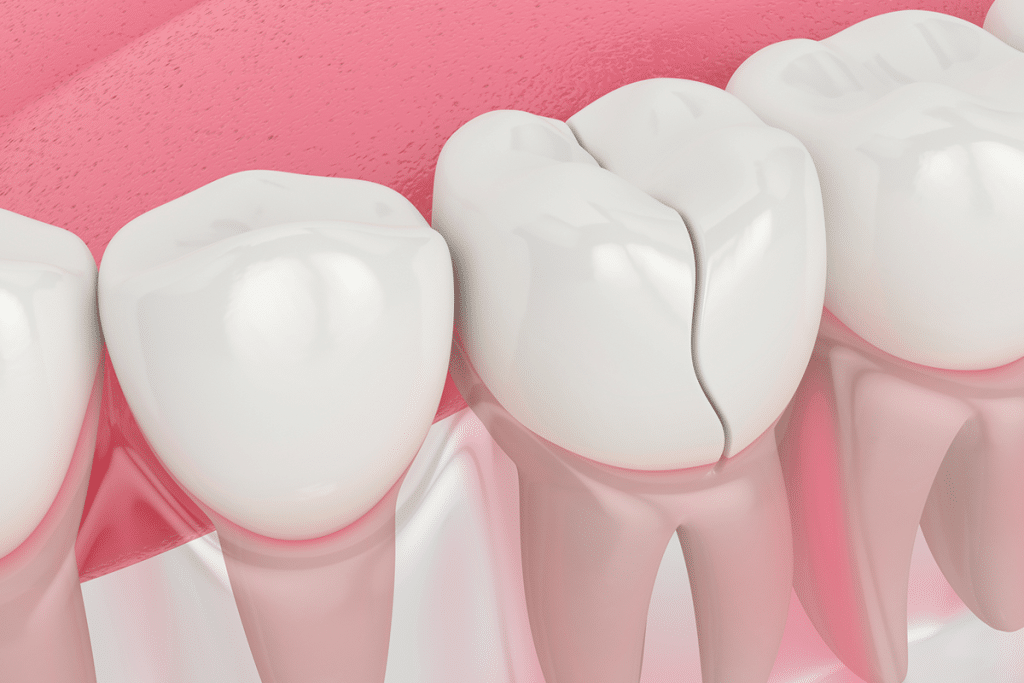 A cracked tooth may seem rather harmless, especially since it is not a broken tooth. You may even believe that if you leave it alone long enough that it will heal on its own. But, that is simply not the case.
A cracked tooth cannot heal on its own. Instead, treatment by an endodontist must be sought.
A Cracked Tooth: The Causes
There are many different causes of a cracked tooth. It may happen when you are eating something you have had a thousand times over, like pretzels or popcorn. Or it may be the result of a baseball that you didn't catch as you have so many times before.
Nobody plans on having a cracked tooth. They just happen. And they may stem from the following situations:
Biting down on hard foods, such as ice, hard candy, pretzels, etc.
Large dental fillings
Teeth grinding or clenching (bruxism)
Age
A misaligned bite
As we go through life, we put our teeth through a lot of work. Because of this, they begin to wear down and get weaker as we get older. Small cracks often form that you are not often able to see. Sometimes it doesn't take much for a tooth to finally crack.
A Cracked Tooth: The Signs
It is assumed that if you want to know whether a tooth is cracked, all you have to do is look at it. However, it is not always that easy.
So if you cannot see it, how else will you know that you are dealing with a cracked tooth?
Pain that is not chronic, but rather intermittent.
Sensitivity to temperature, such as hot or cold food or drinks.
Infection or inflammation at the gum line is possible.
Discomfort or pain when biting or chewing
A cracked tooth doesn't always come with symptoms. There are times when you may very well have a cracked tooth, but you don't even know.
A Cracked Tooth: The Treatment
There are different types of cracks, each requiring a different approach to treatment. For instance, craze lines are just small shallow cracks and they don't often need any treatment. But for a tooth that is truly cracked, a root canal is often needed.
Root canal treatment will help to relieve the pain often associated with a cracked tooth. As it heals and all infection is treated, steps can be taken to secure a dental crown. This will cover the tooth and protect it, giving you the chance to save your natural tooth.
If the crack goes below the gumline, it may not be treatable and may require an extraction. In this situation, a dental implant would likely be recommended.
Not addressing a cracked tooth will not allow it to heal on its own. Instead, it can lead to an infection that can spread throughout the tooth and into your jawbone. Have it addressed as soon as possible.
Treat Your Cracked Tooth
If you have a cracked tooth, don't delay getting treatment. Remember, the longer you ignore it - the greater chance you have of causing more damage.
The specialists at Heart of Texas Endodontics can provide you with the treatment you need to save your natural tooth. 
To learn more or to make an appointment, contact us today at 254-778-4400. Or, request an appointment online.
Recent Posts
Contact Us
Heart of Texas Endodontics
2703 Trade Place
Temple, TX 76504
Monday | 8am - 5pm
Tuesday | 8am - 5pm
Wednesday | 8am - 5pm
Thursday | 8am - 5pm
Friday | By appointment
Sunday | Closed
Saturday | Closed