How Does Sedation Dentistry Work?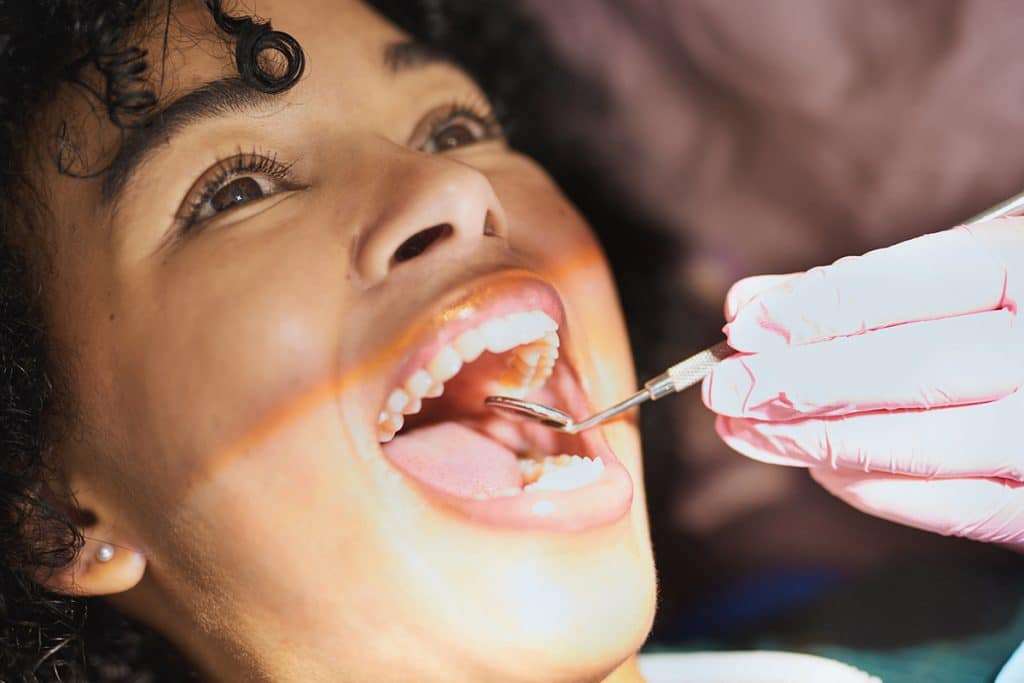 Sedation dentistry helps dental patients of all ages relax and feel at ease during a variety of dental procedures. Generally, there are three different options for sedation dentistry. All three options offer effective ways to manage dental anxiety and can be tailored to suit your specific requirements, sometimes combining different methods.
It's best to talk to your dentist if you think you need or could benefit from sedation dentistry. You might be surprised at how much easier sedation dentistry can make your trips to the dentist.
Inhalation Sedation
Nitrous oxide, commonly known as laughing gas, is a widely utilized technique for alleviating mild to moderate anxiety. This colorless and odorless gas, mixed with oxygen, doesn't irritate your nose or mouth.
A soothing sensation will permeate your entire body within a few minutes of inhaling the gas, inducing relaxation. While you remain fully conscious and aware of your surroundings, recovery is swift, enabling you to resume your regular activities without delay (you can drive yourself to and from the appointment without concern).
Oral Sedation
Oral sedation is a widely adopted approach that is simple and needle-free. Your dentist will prescribe a pill to take approximately an hour before your appointment. By the time you arrive at our office, you'll be relaxed and prepared for your dental procedure.
Typically, in the form of anti-anxiety medication, oral sedation effectively quells apprehension related to your visit. However, given the sedative nature of the pill, you'll need a companion to accompany you to the appointment, as you won't be able to drive.
IV Sedation
In certain IV sedation scenarios, patients take a small pill about an hour before treatment, as previously described. Upon arriving at our practice, the staff will start an IV to administer the sedation medication. You will usually continue to receive this medication through your IV throughout the procedure to help you remain calm. You may feel like you are dreaming or have no recollection of the procedure at all.
With IV sedation dentistry, we can efficiently complete various procedures, all in a single office visit and with maximum patient comfort. You will need to bring someone with you to give you a ride home after receiving IV sedation for your dental procedure.
Who Can Benefit from Sedation Dentistry?
Dentists often recommend sedation dentistry for those patients with:
Dental anxiety
A fear of dental visits
A highly sensitive gag reflex
A fear of needles (aichmophobia)
Extremely sensitive teeth
Claustrophobia while sitting in the dentist's chair
Decreased sensitivity to local anesthesia options
Difficulty controlling physical movements
Special needs (including physical, cognitive, or behavioral)
Learn More about Sedation Dentistry at Heart of Texas Endodontics
At Heart of Texas Endodontics, we know that dental procedures can sometimes invoke fear or anxiety. Our goal is to keep you as relaxed as possible before and during your treatment. You can count on our team to explain your available sedation options and guide you to select the right one for your individual needs.
To learn more about sedation dentistry or to schedule a consultation, contact us today at 254-778-4400 or request an appointment online.
Recent Posts
Contact Us
Heart of Texas Endodontics
2703 Trade Place
Temple, TX 76504
Monday | 8am - 5pm
Tuesday | 8am - 5pm
Wednesday | 8am - 5pm
Thursday | 8am - 5pm
Friday | By appointment
Sunday | Closed
Saturday | Closed