How Much Does a Root Canal Cost in Temple, TX?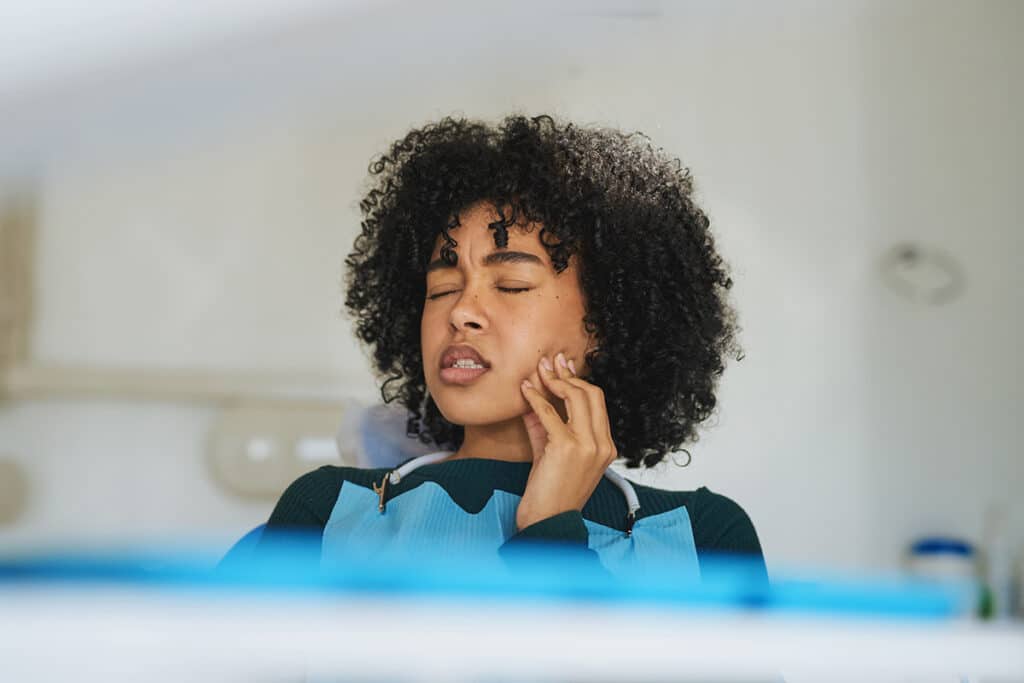 Simply put, having root canal therapy can save your tooth.
Endodontists perform this procedure every single day to help restore teeth that have been taken over by decay. What was once seen as a serious, complex dental treatment years ago has become about as common as an everyday filling today. Yet, even with the latest procedure techniques and advanced technology, root canal treatments require a great amount of precision and skill in the most intricate surroundings in order to be successful.
A root canal may provide you with a lot of relief, but at what cost?
What is a Root Canal?
A root canal is an endodontic procedure that opens up a tooth and exposes the root canal. Any pulp tissue that is infected within the canal can then be removed. Using varied sizes of files, any infected tissue will be removed and root canals will be enlarged and smoothed so that there is nowhere for the infection to hide. To prevent any further issues, the endodontist will clean and disinfect each of the canals before placing a temporary seal over the tooth. Time will be given to allow the infection to fully heal without allowing any more bacteria in.
As a more permanent solution, a crown or filling is used to seal off the tooth and restore its integrity once healing has occurred.
The Cost of a Root Canal in Temple, TX
On average, you can expect to pay somewhere in the range of $700 to $1,400 for a root canal. To gain a better idea of cost as it pertains to your needs, meet with your endodontist for a consultation.
You never want to put off getting a root canal due to the cost. Tooth decay will continue to spread and can lead to more serious issues with your oral health and overall health. If you are concerned about affording the procedure, talk to your endodontic team. There are many different payment options available, including dental insurance and financing options.
Factors that Impact the Cost of Your Root Canal
All root canals are not created equal as there are many different factors that play a role in the procedure.
Location of the tooth: Where the tooth is located in the mouth can impact the cost of the root canal. For example, those in the front of the mouth are often less costly than those in the back. Larger teeth have more root canals and can lead to a longer, more in-depth procedure.
The extent of decay: Just how badly the decay has spread throughout the tooth is a factor in cost. A lot of decay will require a greater amount of time and attention to clear it all out and make sure that it is gone. And this can potentially result in a greater cost.
Restoration: Once the infection is removed and the tooth has had time to heal, your endodontist will either place a filling or a crown to help restore the tooth in both appearance and functionality. However, the cost of each will differ. Fillings are a more affordable option, but not always the most effective choice. Dental crowns are a bit more costly and can vary greatly in cost depending on their material.
Finally, you will want to keep in mind that you may encounter charges for your consultation, x-rays, anesthesia/sedation, and so forth.
Root Canal Therapy in Temple, TX
If you are in or around the Temple, TX area and think you may need a root canal, you need a team of highly skilled dental specialists. At Heart of Texas Endodontics, we provide the most comfortable patient experience with individualized treatment goals. And, we use the most advanced procedures and technologies to remove the infection from your ailing tooth and fully restore it. 
To learn more or to schedule a consultation, contact us today at 254-778-4400. Or, request an appointment online.
Recent Posts
Contact Us
Heart of Texas Endodontics
2703 Trade Place
Temple, TX 76504
Monday | 8am - 5pm
Tuesday | 8am - 5pm
Wednesday | 8am - 5pm
Thursday | 8am - 5pm
Friday | By appointment
Sunday | Closed
Saturday | Closed