Why Choose Endodontic Care In A Dental Emergency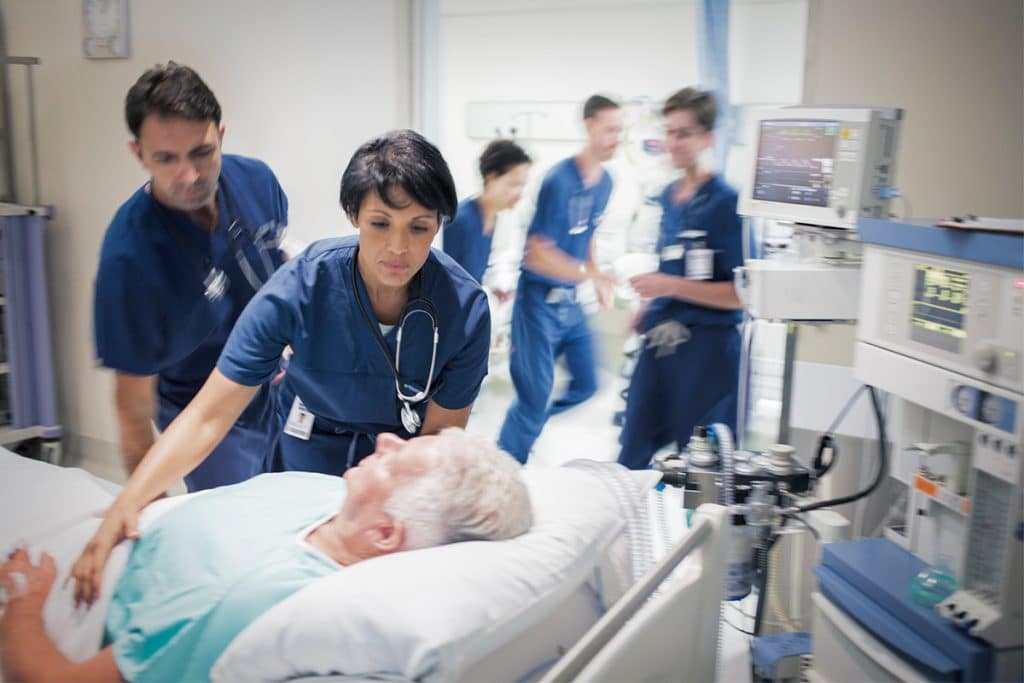 Dental emergencies, while unfortunate, can happen at any time. A severe toothache, an injury, or another urgent situation can seem overwhelming. But it helps to be prepared.
What do you do in a dental emergency? What is considered a dental emergency? Where should you go for emergency dental care? Here's what you need to know to help you and your family deal with dental emergencies in the best possible way.
What is a Dental Emergency?
A dental emergency is any urgent dental situation that requires immediate attention. If the pain or other symptoms are too severe to wait until the next day, it would be considered an emergency.
Examples of Dental Emergencies
Some common dental emergencies include:
Cracked tooth. A tooth may crack for any number of reasons from biting into something hard to grinding your teeth. Cracked teeth need to be treated promptly to prevent the crack from worsening and to prevent infection.
Severe toothache. A tooth that aches is most likely infected and in need of a root canal or pulpotomy.
Dislodged tooth. If a tooth gets bumped it can be dislodged from its proper position. The tooth will need to be put back in place and splinted until the support structures heal.
Knocked out tooth. A tooth that is knocked completely out of your mouth may be saved if you act quickly. The tooth needs to be put back in the socket within a short time in order to be restored.
Why Go to an Endodontist for Emergency Dental Care?
Many dental emergencies require endodontic care. An endodontist specializes in treating teeth from the inside out. Endodontics focuses on the dental pulp, the soft tissue inside each tooth that contains the blood vessels and nerves that keep the tooth alive and healthy.
What Services Do Endodontists Provide?
Endodontists typically provide the following services that are often used to treat emergencies:
Root canal. A root canal involves the removal of the dental pulp to eliminate infected tissue. The tooth is filled with a biologically-friendly material that is resistant to infection. A crown is placed over the tooth for protection.
Pulpotomy. A pulpotomy is similar to a root canal, but only the infected pulp is removed. In some cases the tooth will not need a crown.
Endodontic surgery. When the damage exists below the gums, endodontic surgery may be required to access the root of the tooth and provide restorative treatment.
What Should I Do in a Dental Emergency?
The most important thing to do in case of a dental emergency is to remain calm and contact Heart of Texas Endodontics as soon as possible. The sooner the emergency can be addressed, the greater the likelihood that the tooth or teeth will be able to be saved. Most dental emergencies that are handled promptly result in positive outcomes for patients.
Why Choose Heart of Texas Endodontics?
Heart of Texas Endodontics provides emergency care because we know how stressful these situations can be, and how familiar faces and surroundings can be reassuring. Even if you are not an existing patient of ours, we are glad to provide the urgent care you need. Our calm and compassionate care puts patients, parents, and caregivers at ease.
In case of a dental emergency during regular office hours, call 254-778-4400 and we will see you as soon as possible. After hours please call 254-778-4400 and follow the instructions to leave a voicemail and someone will contact you shortly. If the situation becomes life threatening please call 911 or proceed to the nearest emergency room.
For non-emergencies, please call 254-778-4400 during regular business hours or contact us to schedule an appointment.
Recent Posts
Contact Us
Heart of Texas Endodontics
2703 Trade Place
Temple, TX 76504
Monday | 8am - 5pm
Tuesday | 8am - 5pm
Wednesday | 8am - 5pm
Thursday | 8am - 5pm
Friday | By appointment
Sunday | Closed
Saturday | Closed